Beyond the Numbers. Beyond Compare.
At Precision Counts, we bring a wealth of expertise to our clients' financial needs. Whether you're a small business that wants to set up QuickBooks or to automate accounts payable and payroll, or you're a start-up searching for a proven CFO, our team has the knowledge, solutions and vision to protect and to grow your business.
Bay Area's Top-Ranked Intuit ProAdvisor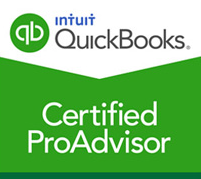 We are proud to be the Bay Area's Top Ranked Intuit Quickbooks ProAdvisor.
Check out our 5 star reviews.
Getting results starts with the right resume.
When you work with the best, you expect the best. From startups to Fortune 500's, here are some of the companies we've worked with, learned from, and who have inspired our own proven best practices.
I hired Linda to be the CFO of our early-stage biotech company. Her savvy insights, laser focus and infectious energy have made a difference in virtually every aspect of our business. One in every hundred consultants performs at Linda's level. She's been absolutely critical to our ability to thrive.
- Paul Tumeh, CEO, BioGraph 55, Inc.